Torsdag aften i sidste uge, tilbragte jeg i hyggeligt selskab med min barndomsveninde Charlotte, hendes mor og min egen mor. Vi mødtes på Banegården og fulgtes til fod, til Brandts hvor vi skulle opleve udstillingen Painting the 1960s .. Som i øvrigt er et besøg værd!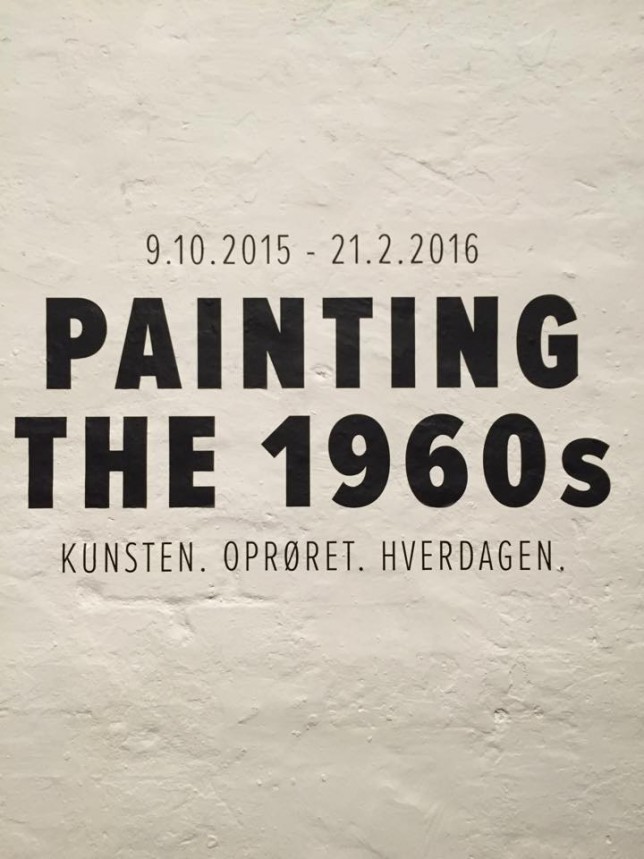 Udstillingen indeholder ret mange forskellige former for kunst.
Bl.a. billeder, malerier, tegninger, film, foldet papir, træ- og jern skulpturer mm.
Det var en ret fin og farverig udstilling, hvor væggene var farvekoordineret med det kunst der hang på dem, hvilket var en ret flot detalje.
Og jeg matchede også noget af udstillingen, både med mit navn og med farverne på min frakke og håndtaske ..
Psst .. I øvrigt er der gratis indgang hos Brandts hver torsdagen mellem 17-21.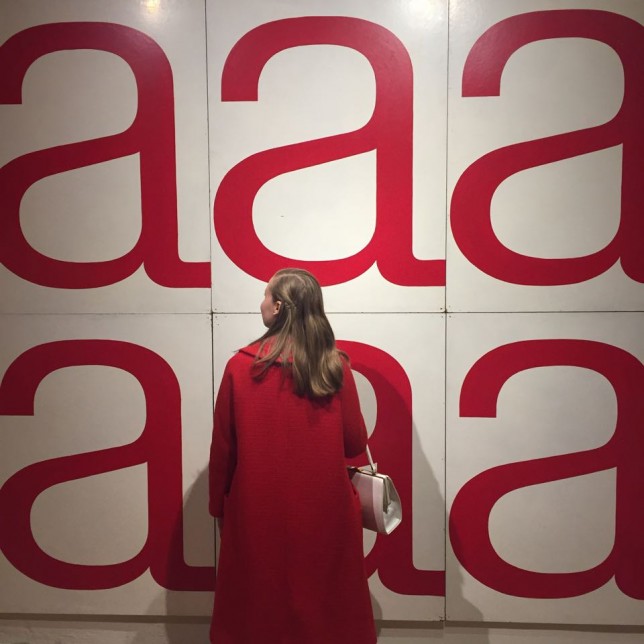 Efter besøget på Brandts, besluttede vi at det ville være hyggeligt at slutte af med en-kop-et-eller-andet.
Næsten lige ved siden af Brandts, ligger Nelle's Coffee & Wine, så her gik vi ind for at få kaffe & kakao ..
De varme drikke blev skyllet ned med hyggesnak, inden vi igen hver især kunne vende næsen hjemad, efter en utrolig hyggelig aftenudflugt ..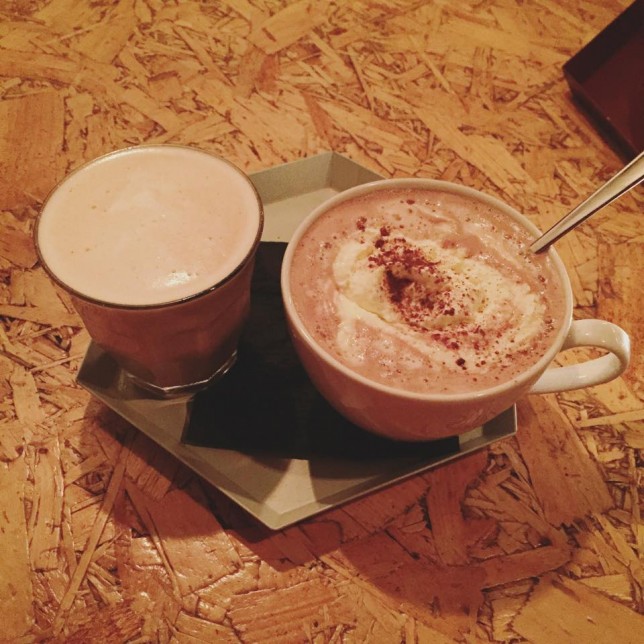 English: I spent Thursday evening last week, in a very good company with my childhood friend Charlotte, her mother and my own mother. We met at the train station and walked by foot to the museum Brandts where we had to experience the exhibition Painting the 1960s .. Which, is worth a visit!
The exhibition contains many different types of art.
Among other, pictures, paintings, drawings, films, folded paper, wood and iron sculptures etc.
It was a quite nice and colorful display, where the walls were color coordinated with the art that hung on them, which I think was a very nice detail.
Also, I matched some of the exhibition, both by my name and with the colors of my coat and handbag ..
Psst .. Moreover, there is free entry at Brandts every Thursdays between 5-9 pm.
After visiting the museum Brandts, we decided that it would be nice to get a cup-of-something.
Almost right next to Brandt, Nelle's Coffee & Wine is located, so here we went to get coffee & cocoa ..
While drinking the hot drinks, we talked, before each of us went home again, after an incredibly pleasant evening ..