Jeg glæder mig ret meget til weekenden! ..
Nanna som har HOW TO DO FASHION kommer nemlig til Odense denne weekenden, og her afholder hun en syworkshop som jeg skal deltage i.
Til syworkshoppen kan man vælge enten at sy et stykke tøj ud fra et af hendes fine snitmønstre, eller også kaste sig ud i at lave sin helt egen grundform.
Jeg er desværre ikke så øvet udi syningens svære kunst, så jeg håber på at lære en masse tips og tricks af dygtige Nanna, så jeg kan blive bedre .. Jeg har i øvrigt valgt kaste mig ud i at sy denne fine 1950'er inspirerede kjole.
Jeg tænker at det kunne være fint at sy en rød kjole, nu hvor der ikke er så længe til jul. Derfor var jeg ude at købe stof til den i går, i rødt. Både med og uden mønster, jeg kunne nemlig ikke vælge om det skulle være det ene eller andet slags stof, så jeg købte begge. Så kan jeg jo gå og tænke over det til på lørdag ..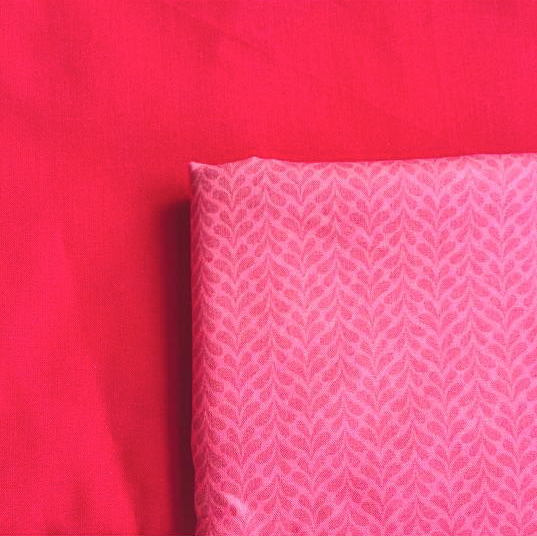 (Stoffet er slet ikke så pink som det ser ud, det er rigtig rødt)
Jeg er meget spændt på hvordan det kommer til at gå, men jeg er sikker på at det nok skal blive en både hyggelig og produktiv weekend!
Pssst .. I øvrigt har Nanna også en fin og kreativ Instagramprofil, som helt sikkert er et besøg værd!
English: I really look forward to the weekend! ..
Nanna who has HOW TO DO FASHION is coming to Odense this weekend, and here she holds a sewing workshop which I'm attending.
For this sewing workshop one can choose to sew a piece of clothing from one of her delicate patterns, or embark on making her own archetype.
I am not so practiced in the art of sewing, so I hope to learn a lot of tips and tricks of talented Nanna, so I'll be better .. I have chosen to sew this fine late 1950's inspired dress.
I think that it could be fine to sew a red dress, now that there's not so long for Christmas. Therefore, yesterday, I was out buying fabric for it, in red. Some red fabric and some red with a pattern, since I couldn't decide whether it was going to be one or the other kind of fabric, so I bought both. Then I can think of witch one too choose until Saturday ..
I'm very excited about how it's going to be, but I am sure that it will be both a pleasant and productive weekend!
Pssst .. Moreover, Nanna also have a fine and creative Instagram profile, which certainly is worth a visit!