Som før skrevet, blev jeg i torsdags beriget med god mad, godt selskab og Sanseudstillingen på Brandts, så var jeg så heldig oveni det, at få en fin lille gammel gave. ( Hvilket i min lille vintageverden, jo er noget af det allerbedste )
Min barndomsvenindes mor havde simpelthen en lille gave med til mig, fordi jeg var blevet færdig med min frakke et par dage før .. Hun rakte mig denne lille kasse ..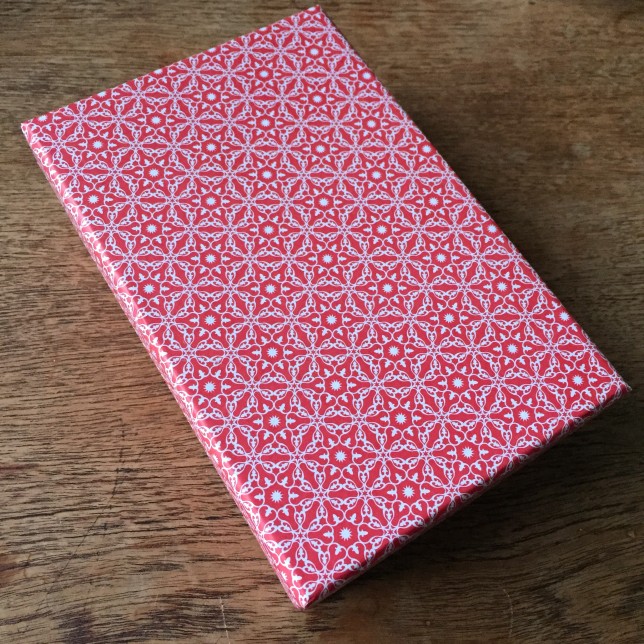 Og nede i kassen lå dette lille fine hæfte med "ALT for damerne's bog om syning".
Hæftet er fra 1950-1960'erne, og siderne til hæftet fulgte med de forskellige ALT for damerne blade, når man så havde fået alle siderne, skulle man selv samle hæftet og sy det i ryggen.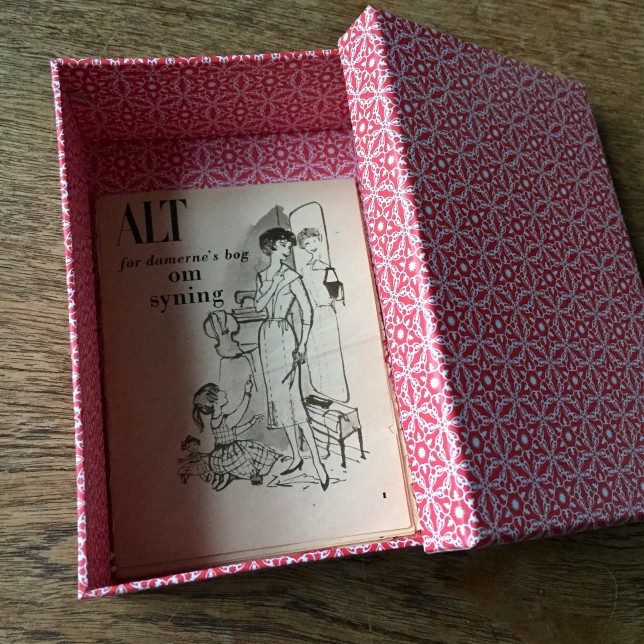 Hæftet indeholder vejledning i alle syningens kunster lige fra "Værktøjet må være i orden" til "Rynker" og "Flæser". Og indeholder bl.a. syning af kraver, usynlige sømmesting, vendte knaphuller, linning og bæltebånd, trenser og stropper, samt fluer, mv.
Det er i al dets enkelthed, et super fint lille syhæfte som jeg allerede er utrolig glad for. Og som jeg helt sikkert skal læse fra ende til anden, et par gange eller 10.
Det er en super god gave for sådan en efterhånden syglad, vintage elskende kvinde som mig. Jeg klapper i mine små hænder for sådan en fin gave!
---
English recap: Thursday last week was a good day, besides the delicious food, the great company and the visit at the Sensory exhibition at Brandts, I was such a lucky lady. My childhood friends mother gave me the sweetest little gift, ( because I had finished sewing my coat ). An old booklet about sewing. 
There's so many great tips and tricks about real sewing back in the days. I believe the booklet is from the 1950's or 1960's.
It's such a nice little gift for someone like me, who loves vintage and sewing. I love it!