Juli måned er allerede forbi, og vi skal sige byde august velkommen, årets sidste sommermåned.
Det er derfor blevet tid til at kigge tilbage på min juli måned i Instagrambilleder.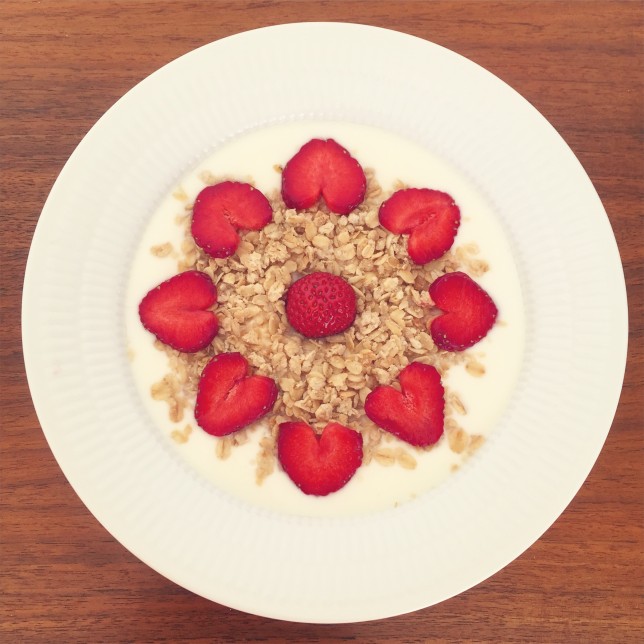 På månedens første dag fik jeg spiste jeg hjerteformede jordbær på min morgenmad.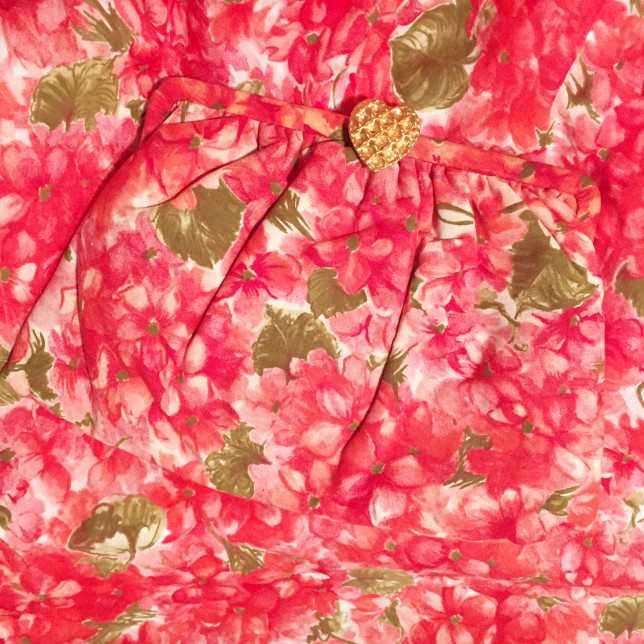 Jeg modtog en fin vintage clutch i det samme stof som en af mine smukke kjoler fra Capsule Vintage.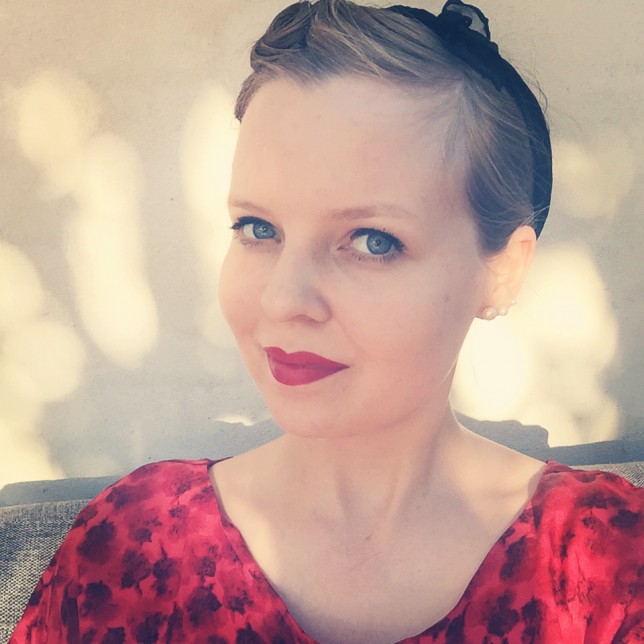 Jeg nød aftensolen på terrassen i et rød/sort outfit.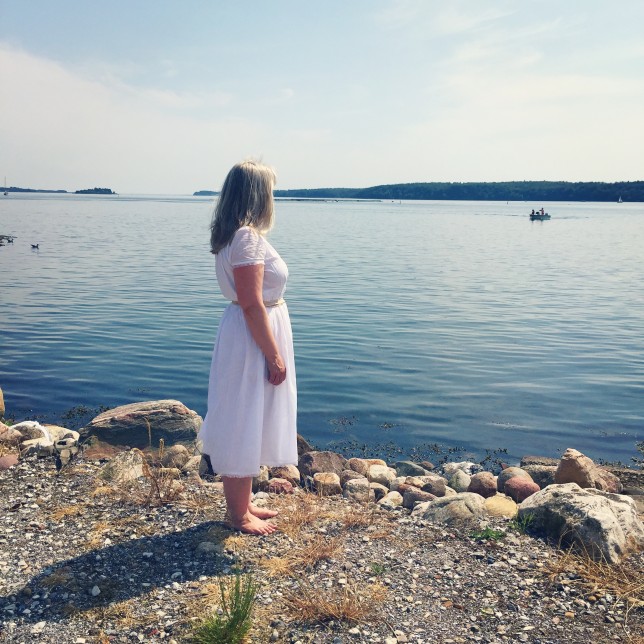 Min mor og jeg kørte i bil næsten non-stop på to af månedens absolut varmeste dage. Her holder vi pitstop ved vandet i Skærbæk ..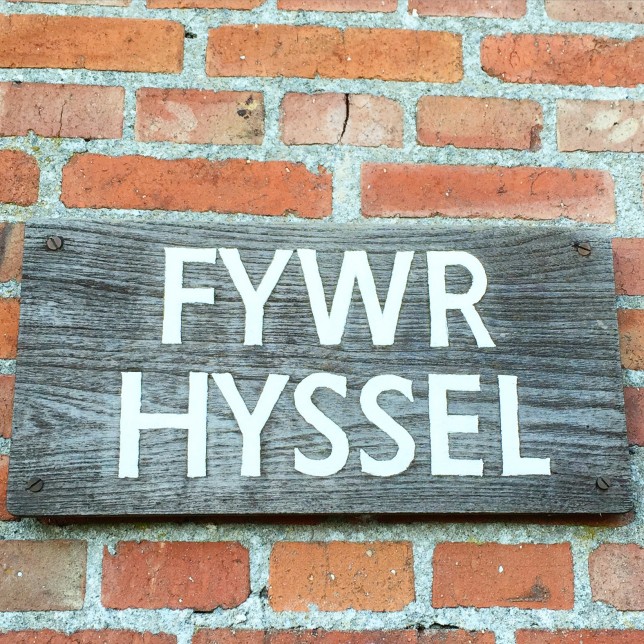 .. Inden vi nåede op til vores sommerhus Fywr Hyssel, hvor vi kun var til en enkelt overnatning ..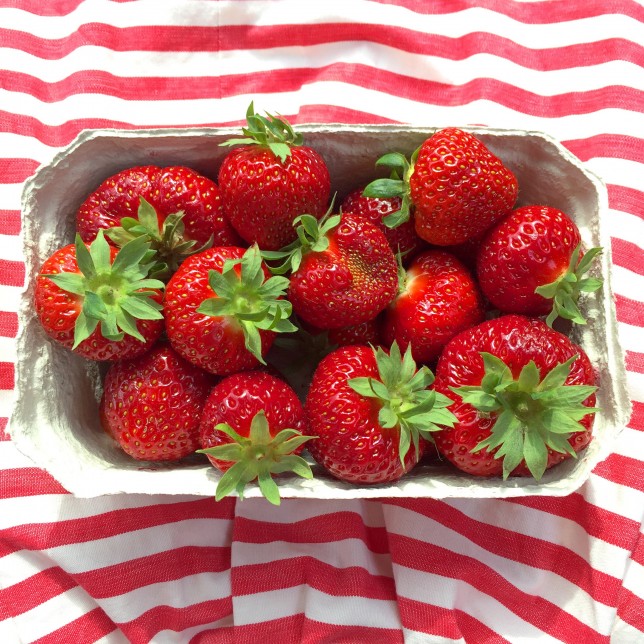 .. Med snuderne vendt mod studentergilde i Vejle, holdt vi ind i Lyby, hvor man får de allerbedste jordbær!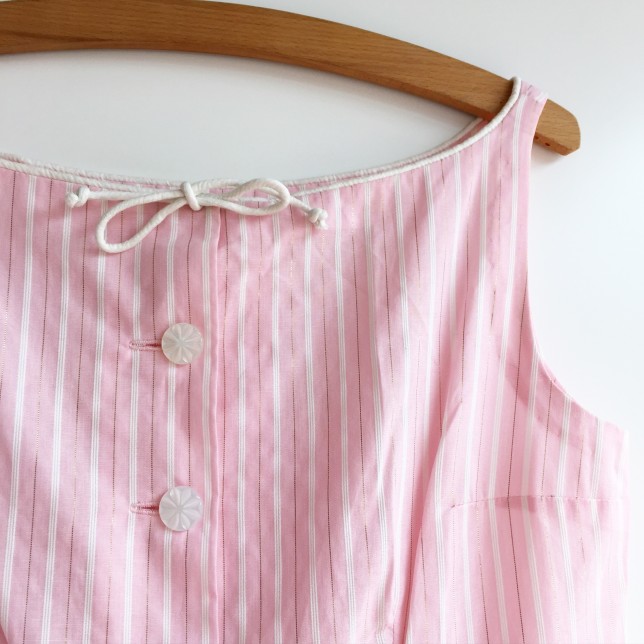 Jeg modtog denne fine lyserøde stribede drøm af en 1950'er kjole, selvfølgelig fra Capsule Vintage ..
.. Som jeg havde på da jeg besøgte Ditlevsdal Bison Farm, og efterfølgende denne lille Nordfynske strand.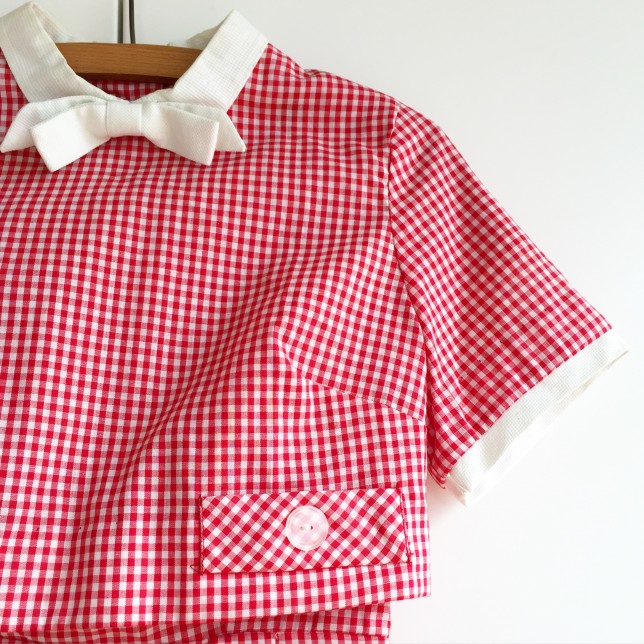 Jeg modtog også dette skønne ternede sæt fra Sweet Bee Finds, bestående af en kjole og en bolero.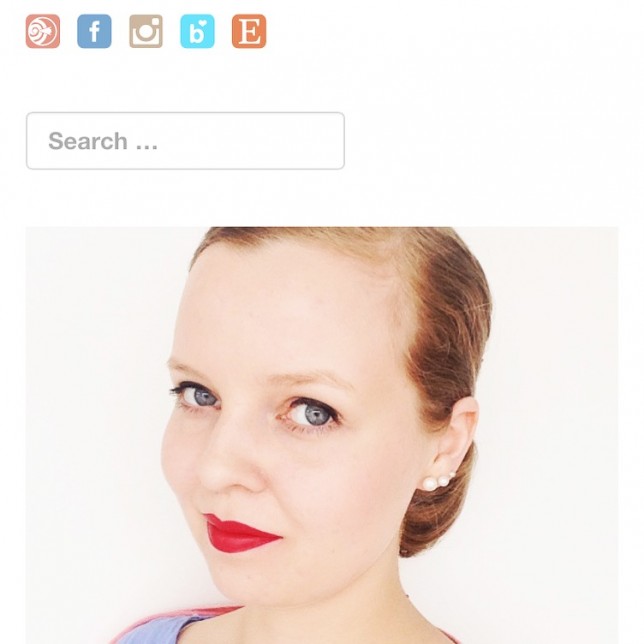 Jeg fik nye smarte knapper her på bloggen, så det er lettere at finde mig på diverse sociale medier.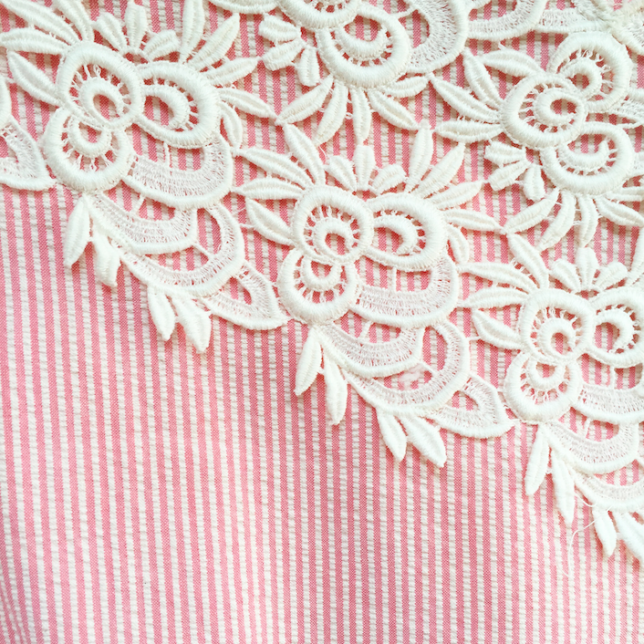 Endnu en drøm af en lyserød 1950'er kjole kom ind ad døren, denne gang fra Hopscotch and Soda.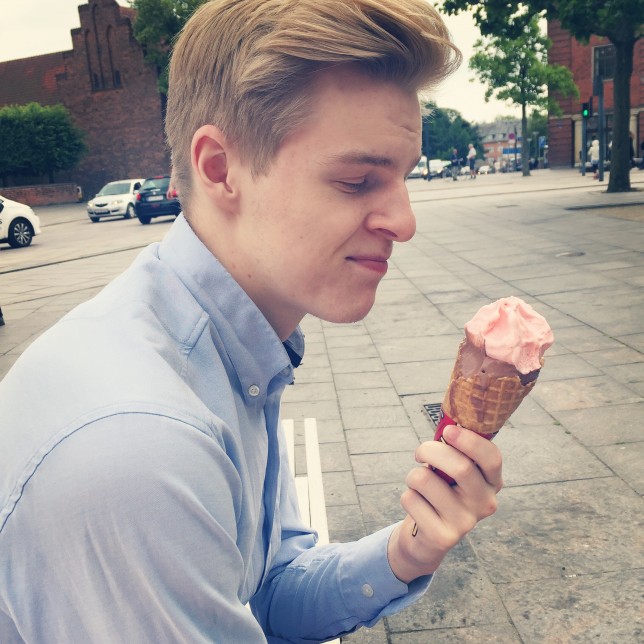 Jeg havde en super hyggelig søskendedag med min skønne lillebror, som bl.a. indebar is spisning.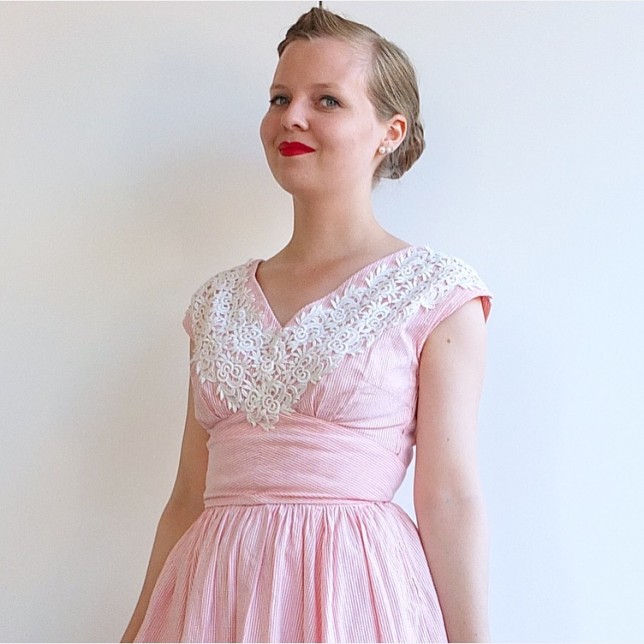 Jeg lavede et blogindlæg om kjolen fra Hopscotch and Soda.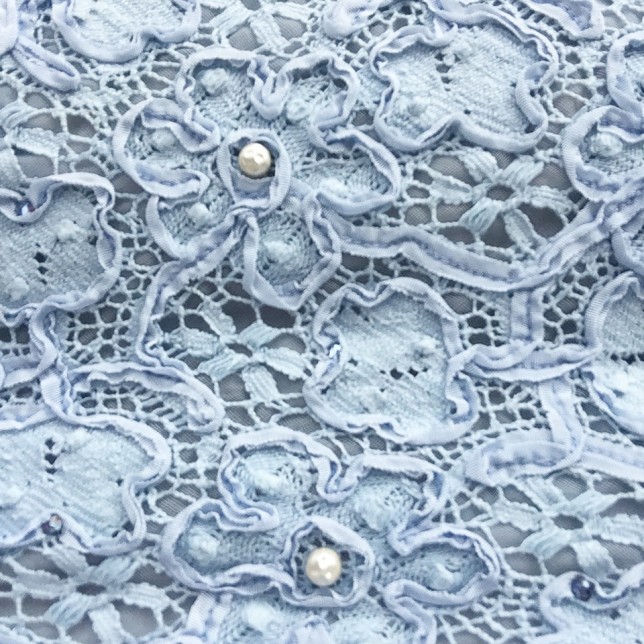 Jeg modtog kjole nr. 5 fra Capsule Vintage, en meget smuk lyseblå kjole som jeg regner med skal i brug til september, når min far fylder 50.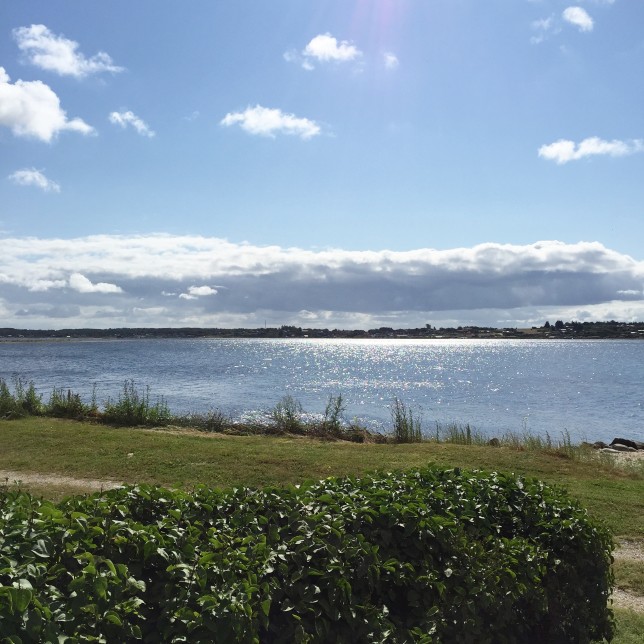 Min forældre og jeg kørte op til vores sommerhus igen, hvor vi nød det dejlige solskinsvejr ..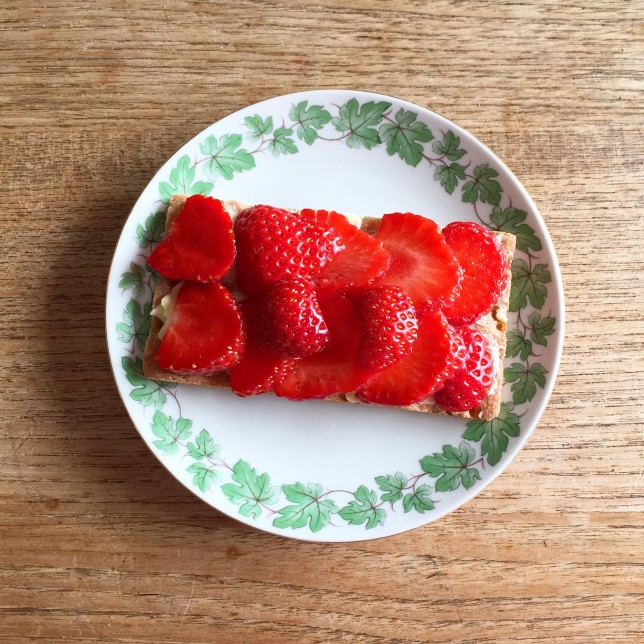 .. Og spiste flere af de lækre Lyby-jordbær ..
.. Selvom vi kun var væk 3 overnatninger, havde Hanibal alligevel savnet os meget!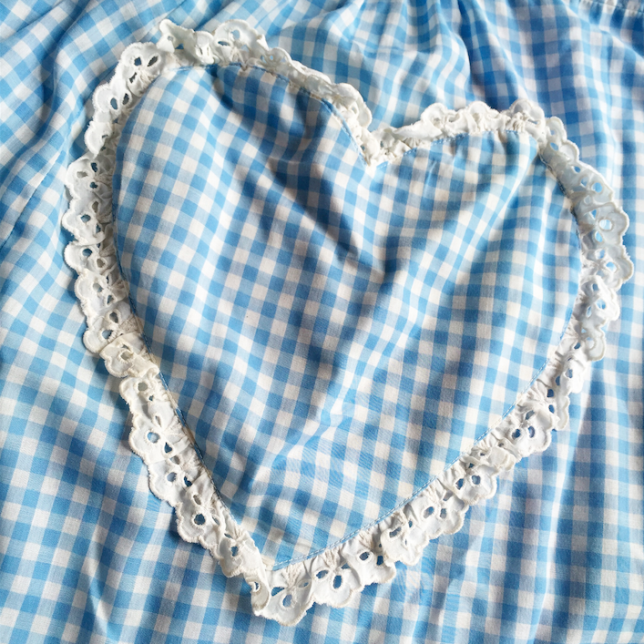 På månedens sidste dag, kom denne fine lille 1950'er slå-om kjole ind ad døren. Det bedste ved den er dens store hjerteformede lomme! Og denne er fra Cut + Paste Vintage.
Farvel Juli og Hej August!
English: July is already over and we must welcome the last summer month, August.
It is therefore time to look back on my July in Instagram pictures.
On the month's first day I ate heart-shaped strawberries on my breakfast.
I received a fine vintage clutch in the same fabric as one of my beautiful dresses from Capsule Vintage.
I enjoyed the evening sun on the terrace in a red / black outfit.
My mother and I was driving almost non-stop on two of the month's absolutely hottest days. Here we pit stopped by the water in Skærbæk ..
.. Before we got up to our summer cottage "Fywr Hyssel" where we were only stayed one night ..
.. With the toes towards Vejle, we stopped by Lyby, where you can get the very best strawberries!
I received this delicate pink striped dream of a 1950s dress, of course, from Capsule Vintage ..
.. That I was wearing when I visited Ditlevsdal Bison Farm and this small North Funen beach.
I also received this wonderful gingham set from Sweet Bee Finds, consisting of a dress and a bolero.
I got new fancy buttons here on the blog, so it is easier for you to find me on all kinds of social media.
Another dream of a pink 1950s dress came in the door, this time from Hopscotch and Soda.
I had a super cozy siblings day with my beautiful little brother, that involved eating ice cream.
I made a blog post about the dress from Hopscotch and Soda.
I received my dress no. 5 from Capsule Vintage, a very beautiful light blue dress which I expect to wear, when my father turns 50 in september.
My parents and I drove up to our summer cottage again, where we enjoyed the lovely sunny weather ..
.. And ate more of the delicious Lyby-strawberries ..
.. Although we were only away three nights, Hanibal still missed us very much!
On the last day of July, this fine little 1950s wrap dress came. The best thing about it is it's large heart shaped pocket! And this is from Cut + Paste Vintage.
Bye bye July & Hello August!