For 4 uger siden fik jeg endelig hængt mine fine teaktræshylder op!
Jeg købte dem sidste sommer af en på Instagram. Men det har ikke givet mening at hænge dem op før nu, grundet min skiftende boligsituation.
Men jeg er meget glad for at de nu endelig er hængt op, så jeg kan have dem i brug og samtidig nyde synet af hylderne og det der er på dem.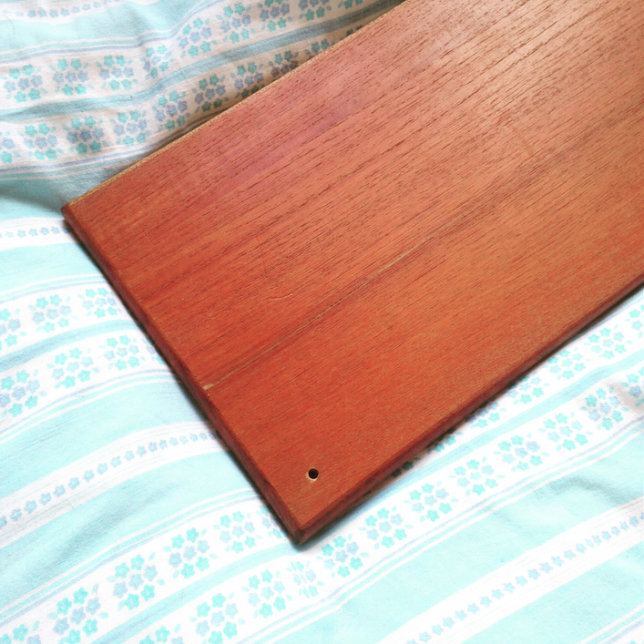 Under hylderne er der lige nu er der ret tomt, men det er meningen at jeg gerne vil have en lille teaktræskommode stående under dem, så jeg har 3-4 skuffer til tøj og småting. Jeg skal bare lige have fundet og købt den helt rigtige først, hvilket jeg synes er lidt af en opgave!
Men en opgave som er vigtig for mig, og som jeg vil fortsætte med en af dagene i denne uge. Jeg tænker at jeg vil tage ind til gågaden og gå i de genbrugsbutikker jeg kender som kunne have sådan noget, for at se hvad de har og for at blive inspireret. Og derudover vil jeg se hvad der gemmer sig på både DBA samt Lauritz.com.
Næste projekt i mit lille soveværelse er, at få hængt min fine knagerække op, så jeg har et sted til at have en enkelt eller to af mine fine vintagekjoler til at hænge fremme, som en slags skiftende kjoleudstilling.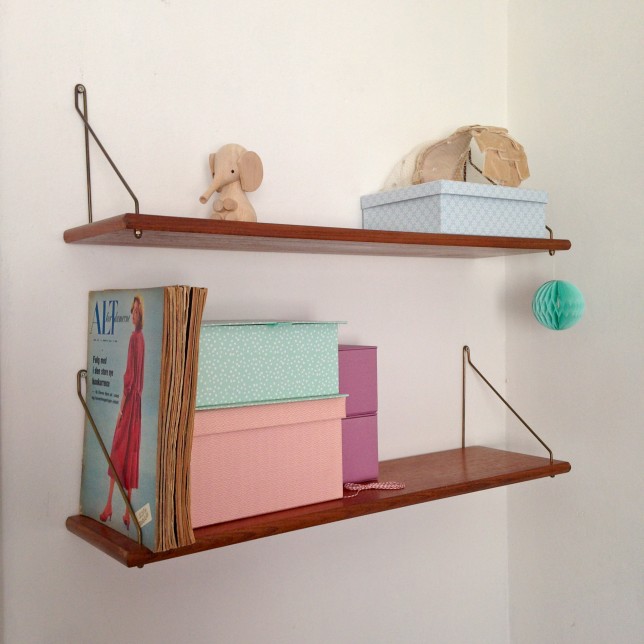 English recap: For three weeks ago I finally hung up my teak shelves!
I bought them last summer by a person I found on Instagram. But it has not made sense to hang them up until now, due to my changing housing situation.
But I am very happy about that they are finally up!
Under the shelves there right now is quite empty, but I would like to have a small teak dresser standing beneath them, so I have 3-4 drawers for clothes and small items. I just need to find the right one and buy it first, which I think is not very easy!
But it is important for me to find the perfect one for me, and I will continue searching for it later this week.
Next project in my small bedroom is to get hang my cute coat rack up, so that I have a place for one or two of my beautiful vintage dresses to hang promote, as a kind of changing dress exhibition.