Der har været lidt stille her på bloggen, så jeg tænkte, at det var på sin plads med en lille opsummering af hvad jeg har lavet i den seneste uge. Og det kan et par billeder fra min Instagramprofil jo hjælpe med.
Sommersolen tittede frem flere gange i løbet af sidste uge, og jeg har derfor nydt at være en del udendørs.
I onsdags da det var 18 grader og solskin her i Odense, mødtes jeg med min gymnasieveninde Vinni inde i byen. Vi havde tilsammen kun et par enkelte ærinder, så vi fik også tid til at sætte os på en bænk imens vi spiste en lille is.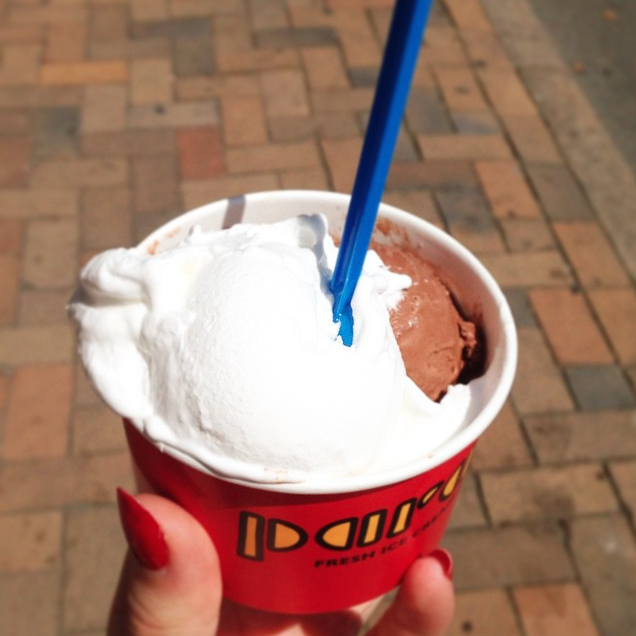 Og sådan et skønt sommervejr, kræver at man er iført en skøn sommerkjole. Så jeg var hoppet i mit rød/hvid stribede sommeroutfit, og selvom jeg havde taget min røde cashmere cardigan med, så var den ikke meget i brug ..
Om torsdagen modtog jeg denne fine køkkenternede 1950'er nederdel med korsstingsbroderi, så den havde jeg naturligvis på om fredagen .. Inden jeg fredag aften smuttede i min bolchefarvede kjole ..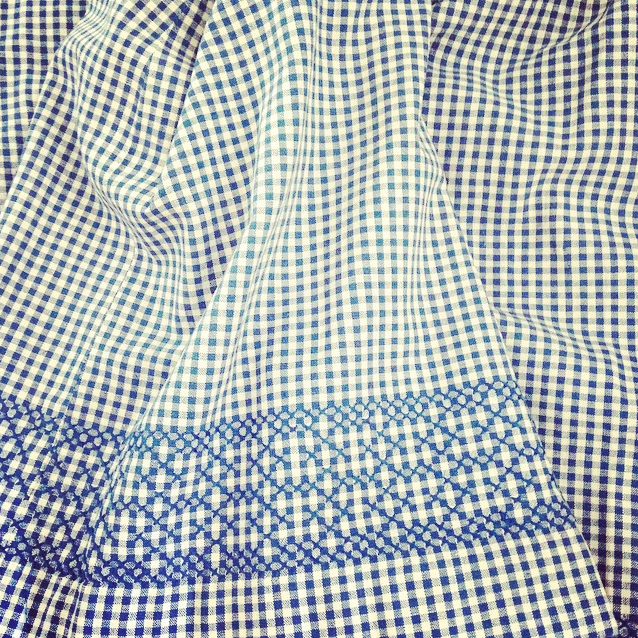 Min far holdt fest for "fodbolddrengene" og det endte faktisk med at jeg tog med dem i byen, og var der lige til den lyse morgen. I øvrigt min første bytur i jeg ved ikke hvor lang tid, men meget lang tid.
Derfor har weekenden også været ret stille og rolig, og jeg har fået set et par gode film, næsten ikke været ude af min vintage pyjamas og puttet en del med min lille misser Hanibal.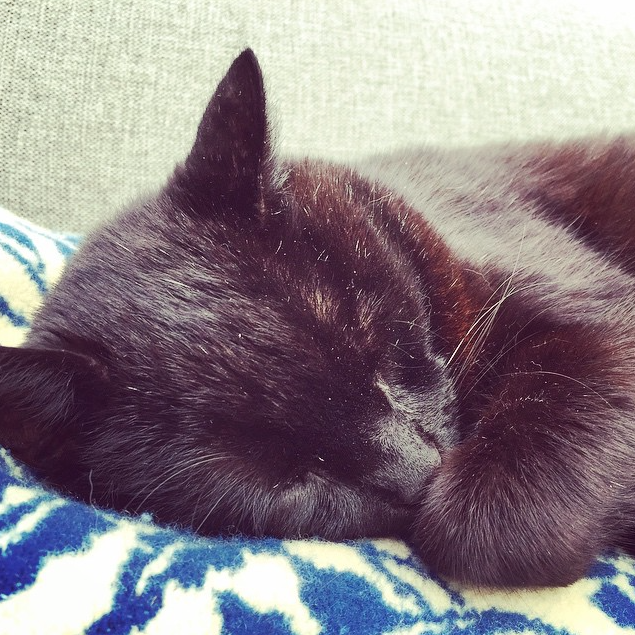 English recap: It has been quiet here on my blog lately, so I would show you some pictures from my Instagram profile, from last week. 
On Wednesday, when it was 18 degrees celsius and sunny here in Odense, I met with my high school friend Vinni inside the city. We had only a few errands, so we also got time to sit on a bench while we ate an ice-cream.
And such a beautiful summer weather, requires a nice summer dress. So I jumped in my red / white striped summer outfit ..
On Thursday I received this cute 1950's gingham skirt with cross-stitch embroidery, which I wearing on Friday .. Before I Friday night slipped into my candy colored 1950's dress ..
My father had a party for " the soccer boys" and it actually ended up that I went with them to party in the city. Actually, my first night out in a very long time.
Therefore, the weekend also have been rather quiet and calm, and I have been seen a few good movies, hardly been out of my vintage pajamas and spend a lot time in the sofa with my little cat Hanibal.