I weekenden fandt jeg mit drømme skab! .. Desværre var det bare ikke et jeg kunne få med hjem ..
I weekenden fejrede vi mine forældres sølvbryllup med en stor fest som blev holdt i Skærgården, i Skærbæk. Skærgården indeholder 10 dobbeltværelser samt 4 enkeltværelser til overnattende gæster.
Og det var i enkeltværelserne hvor der var disse fine indbyggede skabe fra 1950'erne.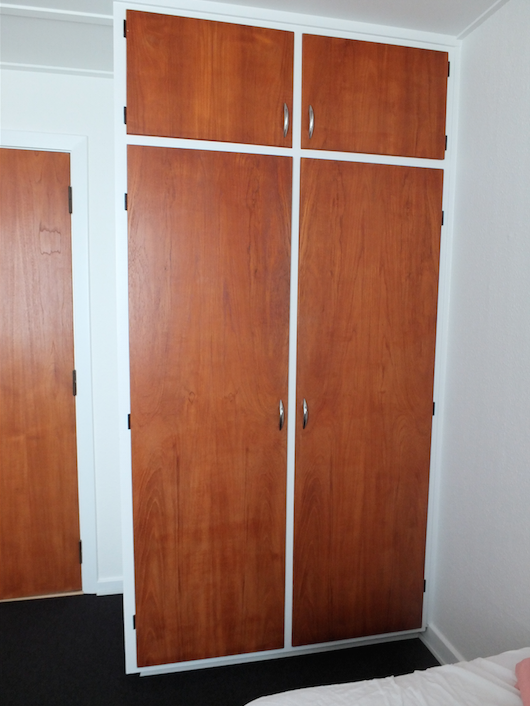 Rammen er malet hvid, skabsdørene i træ, de originale greb og så den fineste sarte lyseblå farve indvendigt. Og så matchede værelsesdørene endda også! What's not to like?
Jeg er i hvert fald helt vild med det! – Og jeg ville ønske at jeg kunne have fået et med hjem.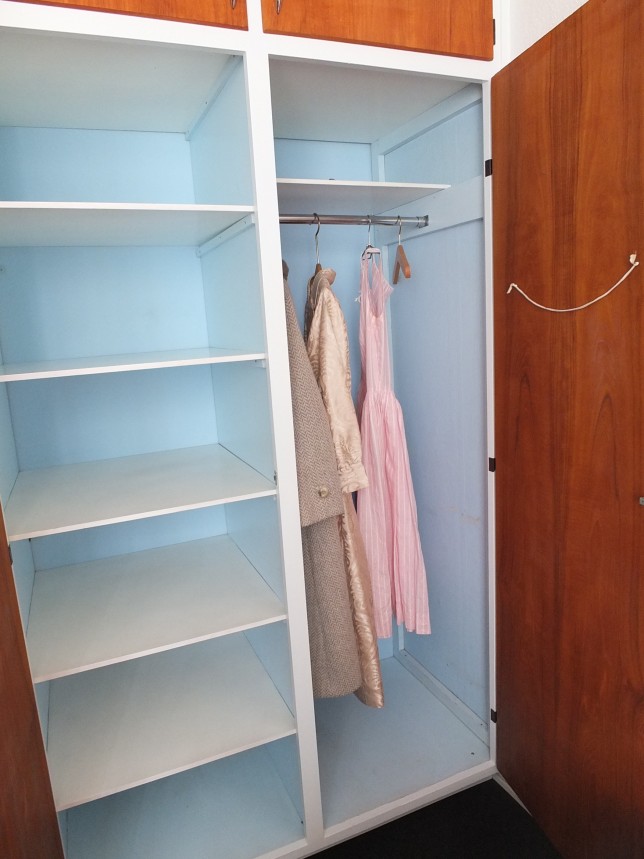 En anden detalje som også var ret sød var, at der på hvert værelse, ( både dobbeltværelserne og enkeltværelserne ) var en håndvask til.
Toilet og bad var på gangen, i hvert sit rum. Og der var heller ikke lavet de store ændringer siden 1950'erne. Der var lige gjort tilstrækkeligt til at det stadigvæk havde et 1950'er look, samtidig med at det ikke føltes nedslidt eller meget gammeldags. Det var bare super fint alle steder!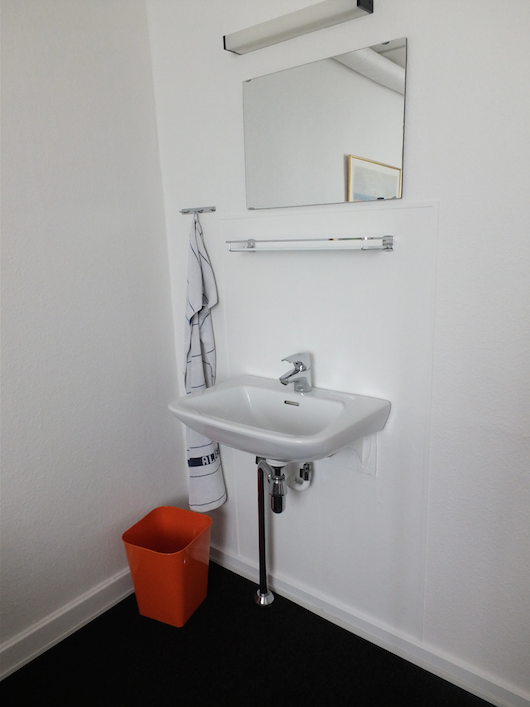 English: At the weekend I found my dream closet! .. Unfortunately it was just not one I could get home