<a href="http://www.bloglovin.com/blog/14276137/?claim=98e7qq5dnrt">Follow my blog with Bloglovin</a>
Nu er det simpelthen blevet muligt at følge mig på hele 5 måder, udover her på bloggen!
Jeg har installeret et plugin, så det nu er meget nemmere at finde mig på de sociale medier og samtidig finde en eller flere måder hvor man er velkommen til at følge mig ..
Lige ovenover søgefeltet her på bloggen ( Øverst til højre hvis man er på computer, og øverst efter alle blogindlæggene hvis man er på smartphone ) er der nu 5 små ikoner, som alle leder hen til steder og måder at følge mig på.
Den 1. er hvis man vil have en mail omkring nye blogindlæg.
Nr. 2 er hvis man ønsker at følge med på min Facebookside. (På Dansk)
Nr. 3 er hvis man har lyst til at følge med I hvad jeg poster af billeder på Instagram. (På Engelsk)
Nr. 4 er et direkte link til bloggens nye Bloglovin' profil.
Og nr. 5 er et link til at følge med I hvad jeg kigger på af skønt vintage tøj på Etsy.
Jeg håber at det giver flere lyst til at følge mig mere end blot et sted, fordi det nu er blevet lettere at finde mig på de forskellige sider.
Hav en skøn og solrig tirsdag!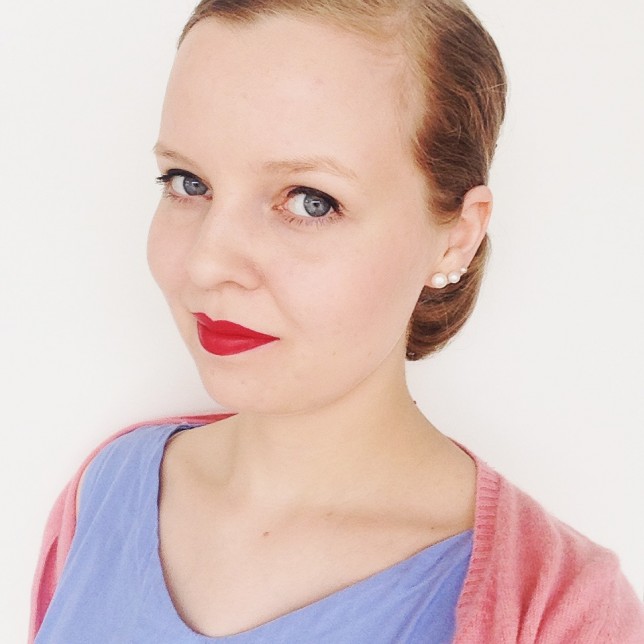 English recap: Now it's simply possible to follow me in five ways, besides here on the blog!
I installed a plugin, so it is now much easier to find me on social media and to find one or more ways in which you are welcome to follow me ..
Just above the search box on the blog (top right if you are on the computer, and the top after all the blog posts if you are on smartphone) there are now 5 small icons, all of which leads to the places and ways to follow me on.
The first is if you want a mail about new blog posts.
No. 2, if you want to follow my Facebook page. (In Danish)
No. 3 is if you want to follow what pictures I post on Instagram. (English)
No. 4 is a direct link to the blog's new bloglovin' profile.
And no. 5 is a link to follow what beautiful vintage clothing I'm looking at on Etsy.
I hope that it gives more desire to follow me more than just one place, because it is now easier to find me on the various pages.
Have a great and sunny Tuesday!